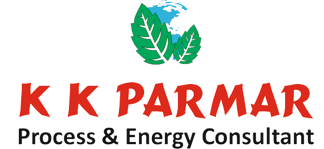 Technically accomplished professional with over 37 years' rich experience in Simulation study for process optimization/improvement/development/revamp/safety/environment and troubleshooting plant operation. Additionally, energy management and implementation of energy conservation schemes, technical support to Acrylonitrile plant and Utilities , Product costing for allocation of internal products to downstream plants, ISO documentation, Training co-ordination, support for preparation of manufacturing budget for complex and support for IP21 and Management information system implementation at Baroda complex, Involved in business transformation activities for entire reliance sites. Fully involved in Energy assessment by KBC. Later on, developed Energy road map by in-house Site Pinch Analysis including all plants pinch study. Experience for PAT (Perform, Achieve and Trade) mandatory audit and verification audit.
Currently supporting GFL for Process Improvement /Optimization / Energy conservation.
Expertise in identification of Energy conservation schemes for Petrochemical, Fluorochemicals, Chloro- alkali, Chemicals, Refrigeration system, Steam and power plants. Also expertise in Process Simulation including Pinch Technology. Expert for Petrochemical Sector-scheme implementation (M&V and MEA Audit)
Energy Consultant
2021 - Present
Gujarat Fluorochemicals Limited, Dahej/Vadodara
Site Energy Management and assistance to Technology Function
Head of Energy
2018-20 | 2016-17
Reliance Industries Limited, Dahej/Vadodara
Site Energy Management and assistance to Technology Function
Technology In-charge
2017-18 | 2015-16
Reliance Industries Limited, Dahej/Vadodara
Charge as Head of Technology for all Technology Functions
Assistant
Vice

President

2011-15

Reliance Industries Limited, Dahej/Vadodara

Section Head – Energy, Process Eng, Tech. Lib., Technical Ser ACN plant, Process Automation, Business Transformation, Dynamic Simulator
Bachelor of Engineering Chemical Engineering
Gujarat University, Gujarat, Ahmedabad
1983
Master of Business Administration in Finance
MS University, Vadodara, Gujarat
2000
Doctor of Philosophy
Pandit Deendayal Petroleum University, Gandhinagar, Gujarat
2019
Certified Energy Auditor
By Bureau of Energy Efficiency, Government of India
Certified Lead Auditor
for ISO 50001/ ISO 9001/ ISO 14001/ OHSAS
If you have any questions, feel free to contact us.